"I don't like talking about it": Tamannaah Bhatia
On helping people during pandemic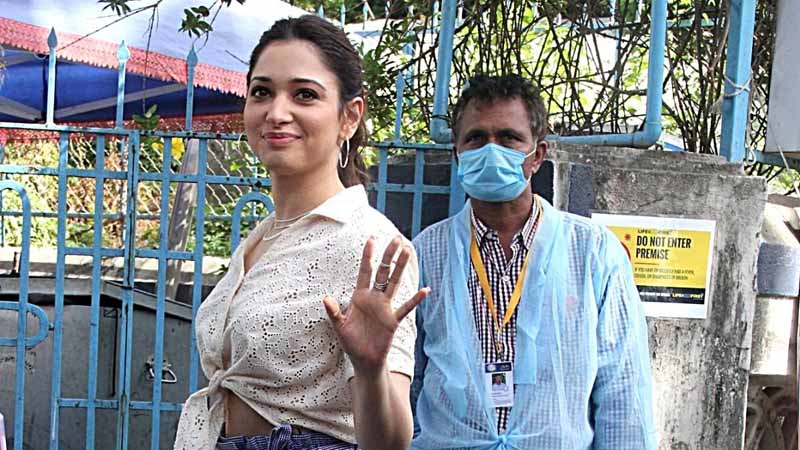 The second wave of COVID-19 has devastated the country and overwhelmed the healthcare system leaving shortage of medical aid like oxygen cylinders, ventilators, and ICU beds. Many celebrities come forward to help people by making donation to charities, starting fundraisers, SOS call via social media, providing medical aid, etc.
Recently, Indian actress Tamannaah shared that she is busy helping people during deadly second wave of COVID-19 and does not like to showcase it.
Baahubali actor said, "It has to be to each his own, because we do what we essentially believe in. If you really want to help someone, in my opinion, I don't like talking about it. On the other hand, there are some people who think showcasing it is a way of spreading the message."
She also added, "I just come from a different school of thought. And I don't like talking about it because it doesn't make sense to me as to if I'm busy helping someone, why should I be showcasing? I don't connect that way."
On explaining that even celebrities have to work very hard to earn their living. Bhatia said, "Some people think that actors have a lot of money and actors have all the privileges in the. They forget that stars are just like everyone else."
She further explained that citizens have hopes from celebrities because of these notions. She said, "Someone has not just given it to us. Some people have all these notions and, and hence, they have these expectations as well. Somewhere, I feel, they confuse the image that they see on screen to what they are as people."
On the work front, Tamannaah will next be seen in the Shamas Nawab Siddiqui's comedy drama film Bole Chudiyan alongside Nawazuddin Siddiqui. The actor has recently seen in Indhra Subramanian's crime thriller web series November Story released on Hotstar Specials.