Newbie Anisha Victor shares this trait with megastar Amitabh Bachchan
Surprises unit by discovering a waterfall at a Bangkok university campus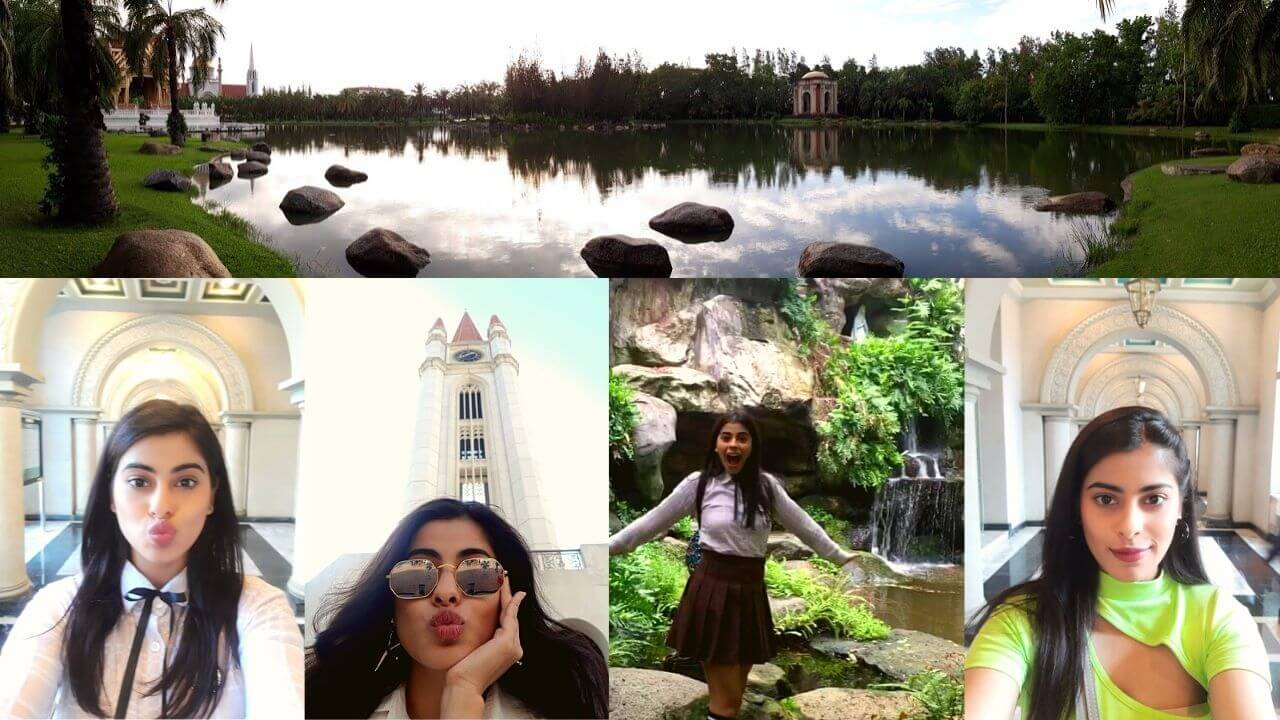 Vivacious Anisha Victor was shooting for the outdoor schedule of the Goldie Behl-directed web series REJCTX for Zee5 some time ago. The timing of the shift was early morning and not many had reached the sets yet. And Anisha discovered a waterfall. What? Yes, waterfall.
Brought up with discipline with her dad being in the Army, Anisha is quite a stickler for time and mostly reaches her shoots a few minutes before time. In fact, the whole unit of REJCTX knows about her trait, something she can be said to share with another film personality, megastar Amitabh Bachchan.
The unit was shooting at a university campus in Bangkok at the Assumption University of Thailand. Out of habit, that morning too, Anisha landed up on the sets a few minutes early. She spotted a few ADs (assistant directors) from the local crew and some Thai production crew in preparation for the shoot. And since she'd finished with hair, makeup, costume and rehearsing her lines, she decided to wander and explore the place a bit.
Moving around the huge university campus, she discovered a little lake with fish and even a beautiful quaint waterfall. "It looked like a waterfall out of a fairytale. We were shooting there from a few days and the production crew had even done a recce of the place, but no one from the unit knew about the waterfall around the campus. When I told them about it, everyone was pleasantly surprised," she says and smiles with childlike enthusiasm.
Known for reaching the sets early, director Goldie Behl even brought up Anisha's trait of being a stickler for time with the CEO of Zee 5 when the cast was attending an event. "I was thrilled with the praise," she beams.
For the uninitiated, Anisha Victor made a striking debut in Viacom Motion Pictures' horror thriller The House Next Door, playing the character of a possessed girl to critical acclaim. Currently, she is being talked about for her lead role as a teenybopper in REJCTX.