Mahima Chaudhary makes an appearance with daughter Ariana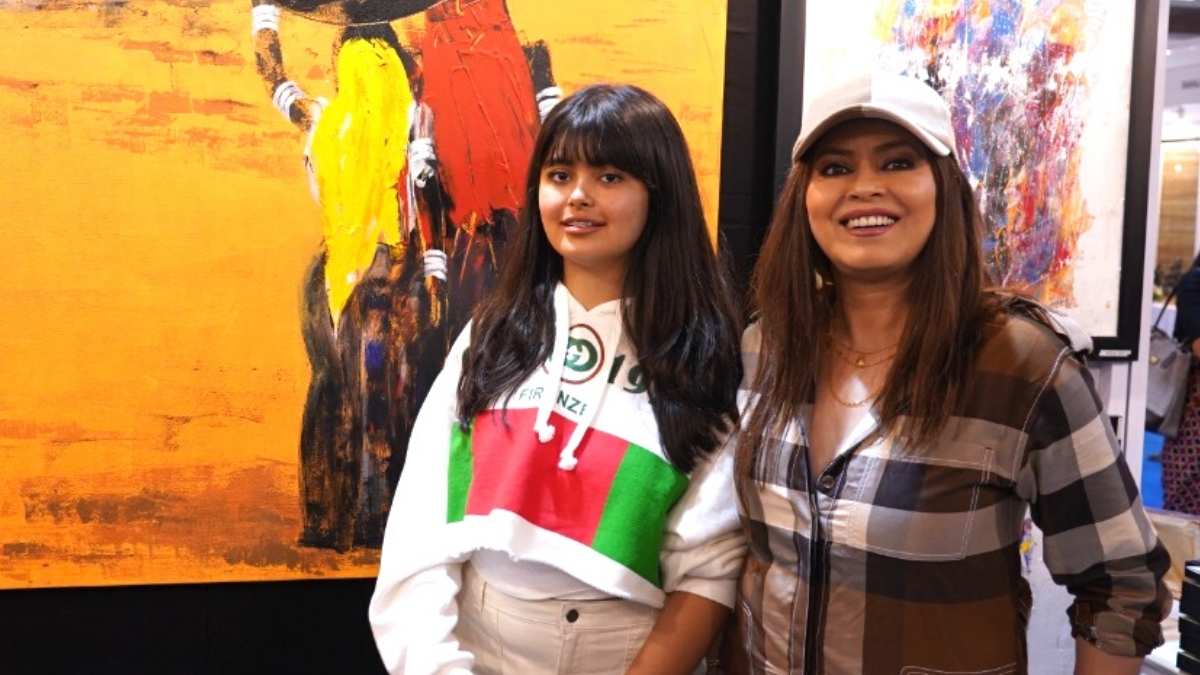 Post pandemic, the first grand Indian Art Festival took place in the two storeys of Nehru Centre Art Gallery, Worli with over 540 artists from 4 global cities participating in the same.
Actress Mahima Chaudhary with her daughter Ariana, Padmashri Dr. Soma Ghosh, veteran playback singer Manhar Udhas, tabla maestro and music producer Jeetu Shankar, rugged Sangram Singh and the radiant Payal Rohatgi made their presence felt and expressed their good wishes to the artists who had thronged the prestigious fest. Dr Saryu Doshi, Vilas Shinde, veteran artists like Charan Sharma, Nimisha Sharma, Prithvi Soni, Gautam Patole, Minakshi Patil (Secretary, Maharashtra State board of Literature and Culture), Dr Anusha Srinivasan Iyer et al brought more strength to the fest.
Said Mahima Chaudhry, "I make it a point to be here every year. There is a treasure trove on view at The India Art Festival." Music veterans Padma Shri Dr Soma Ghosh, Manhar Udhas and Jeetu Shankar, writer-director Dr. Anusha Srinivasan Iyer praised the brilliance of the young and emerging artists jostling for space with the wizened veterans in the two storeys of Nehru Centre and the spirit of resilience of curator Rajendra. Sangram Singh and Payal Rohatgi spoke of how the fest was like a breath of fresh air, and that it is a much needed colourful respite to bring joy in these times, and harmony as art transcends borders.
As we take our leave, we see Japanese Consul-General, Dr. Fukshori Yasukata enjoy moments with the artists from the heart of the hinterlands. It strikes you that Common Wealth Heavyweight Champion Sangram Singh's wise words could not have chosen a better moment. Touche!