Producer Pahlaj Nihalani to sue Mumbai-based eatery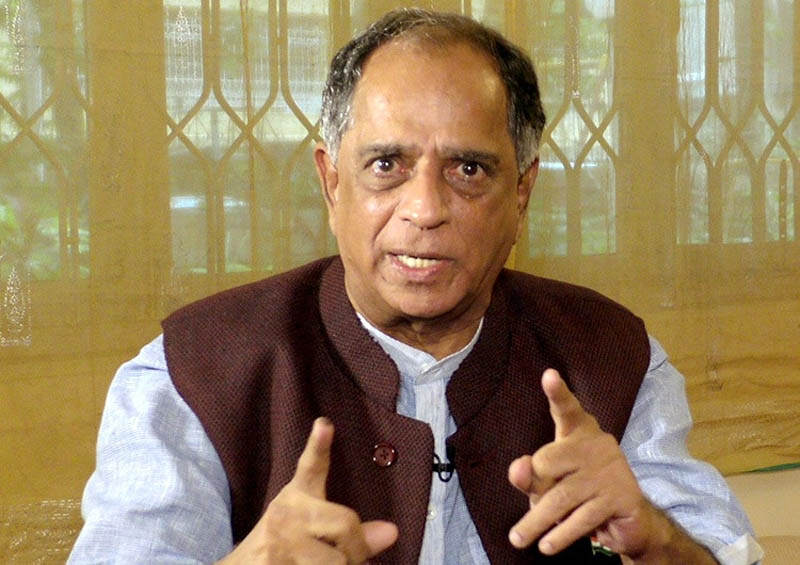 Film producer Pahlaj Nihalani was admitted to Nanavati Hospital in Mumbai for the last 28 days and being treated by Dr. Jayant Barve, who is also Amitabh Bachchan's doctor. Now, Nihalani has been discharged from the hospital. Pahlaj Nihalani's family did not want to let the news of his illness come out. The information was given by his close friend veteran actor Shatrughan Sinha.
Now Pahlaj Nihalani has talked openly about the incident that happened to him during a conversation with a website. He told, "I didn't tell anyone about it. Only my family knew and Shatrughan Sinhaji who is family. This journalist called up every one in my family repeatedly until he got the truth. That's how everyone came to know. Otherwise, who cares in this industry whether you live or die, especially during these times when life has become so uncertain."
He further added revealing the incident, "Around a month ago I was at home alone. Even my wife was away. When suddenly one evening some members of the unit for a film that we made during the pandemic, dropped in. It was late. And I had to order for them from outside. My food was cooked at home. I never eat outside. But there wasn't enough for everyone. So, we ordered food. Chicken is the only non-vegetarian item I eat, so they urged me to join them. Out of politeness I agreed. The minute I bit into the chicken I knew something was wrong. But the others assured me it was okay. So, we ate. They left."
"After a while I felt uneasy and vomited. I felt okay after that. So, I just tried to sleep. At around 3 am I vomited a whole lot of blood. That's when I panicked and called my son. Luckily, he stays in the same building. They called our doctor, and he advised that I be taken to the hospital immediately. I was at Nanavati hospital for the next 28 days. No one was allowed to visit me because of the pandemic. I spoke to my wife on video calls," said Nihalani.
He also told that it was not COVID-19. He revealed, "No, it wasn't that. I got Covid in April 2020. I recovered at home. This was much more serious. I was hospitalized for the first time in my life. No one knew if I'd come out alive. I survived because God and my family were with me."
After this incident, Pahlaj Nihalani has announced to take strong legal action against the Mumbai based restaurant.
On the professional front, Pahlaj Nihalani last produced Sikander Bharti's comedy-drama film Rangeela Raja starring Govinda, Mishika Chourasia and Anupama Agnihotri. He was the former Chairman of Central Board of Film Certification (CBFC) and President of the Association of Pictures and TV Programme Producers.