"Abhishek Bachchan is better than Big B," stated a Twitter user
Here's what Junior Bachchan has to say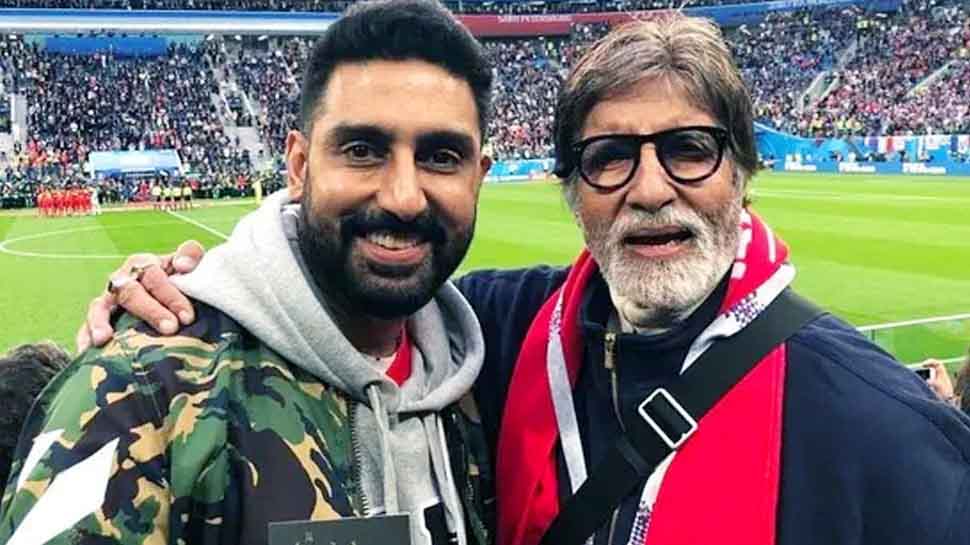 From the starting till now, everyone has scrutinized him as an actor, for each and every role he has played and compared him to his legendary father.
There is an endless road of comparison between Abhishek Bachchan and Amitabh Bachchan because everyone knows that Mr. Amitabh Bachchan is a phenomenal actor and it is impossible for someone to beat him.
Most recently, Abhishek Bachchan has worked in a Crime Drama Film. It has been the biggest opener of the year on Disney Hotstar.
The name of the film is The Big Bull. After releasing of the film, everyone scrutinized him for his performance, but it definitely is, one of the best performance by Junior Bachchan. This time, most of the people praised him for his excellent performance.
And just like that, a Twitter user named as Nitin Manchanda gave his opinion and tweeted, "Watched Big Bull. I think when it comes to acting, your are better than Big B… stay blessed guru bhai".
But Abhishek Bachchan didn't agree on the view and responded by saying, "Thank you very much for your compliment, Sir. But nobody, NOBODY could be better than him".
This time Abhishek Bachchan had impressed his father and made him proud. Abhishek's portrayal in the film as an infamous stockbroker stole everyone's heart.
Big B shared his emotion on Twitter by saying, "Well done buddy WHTCW… a Father's Pride"
View this post on Instagram
The story of The Big Bull is based on the 1992 securities scam where Abhishek portrayed the protagonist – Harshad Mehta. The story is based on Mehta's involvement in financial crimes for more than a period of 10 years, starting from 1980 to 1990.
Moreover, it's the huge blockbuster of 2021. Meanwhile, Big B is also coming with another season of "Kaun Banega Crorepati" on the small screen. Recently, his promos have been released, where he could be seen, saying, "Kabhi Socha Hai, ki aapki aur aapke sapno ke beech ka fasla kitna hai… teen aksharo kaa. Koshish."