Celebs attend Bravehearts screening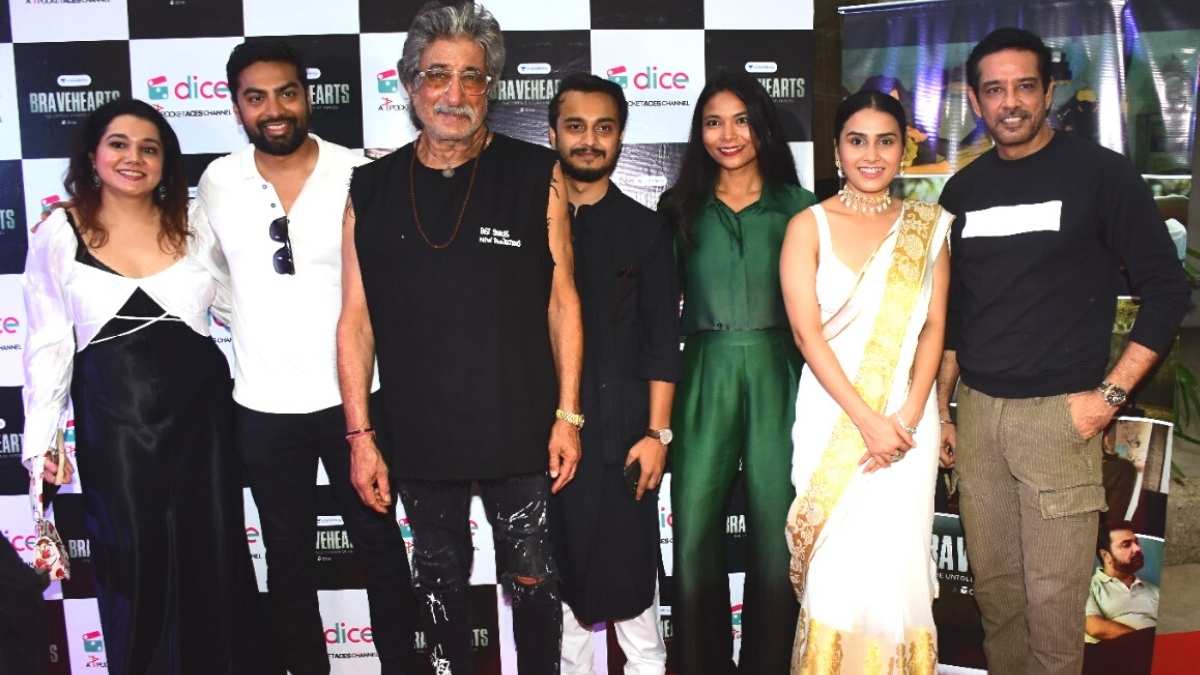 After receiving a notable response for the trailer, just a day ahead of the release, Dice Media hosted an exclusive screening of Bravehearts- The Untold Stories of the Heroes, India's first army anthology series. The makers showcased 3 of the 5 short films of the anthology in presence of the cast & crew and friends from the Bollywood industry. The high octane event took place on 3rd June at a popular location in Mumbai.
The event was graced by actor Shakti Kapoor, Anup Soni, Omkar Kulkarni, Aadhya Anand, Anushka Kaushik, Varun Tewari, Naman Jain, Sayandeep Sengupta, Rohit Pargai along with Pocket Aces' Co-founder and CEO, Aditi Shrivastava who is also the showrunner of the series.
The Channel Manager of Dice Media, Nishaad Jhaveri along with Bravehearts' Creative Director, Sankalp Raj Tripathi and the Directors, Mr. Happy Mongia and Mr. Bharat Misra were also present and were elated to share their experiences while working on the series. The star studded evening also saw popular actors such as Anupriya Goenka, Prit Kamani, Anshuman Malhotra, Taaruk Raina, Deepika Amin, Shreya Gupto, Sarah Hashmi, RJ Raghav, Aditya Pandey, Himika Bose and Akashdeep Arora among others who came in to show their support for the series.
Each of the 5 stories in the series 'Bravehearts' captures a unique aspect of the courageous journeys of army men and women and their families – whether it is getting into the armed forces after several failed attempts, or dealing with the loss of a loved one who gave up their life for the nation, or getting to know a parent after 15 years of them coming back from service.